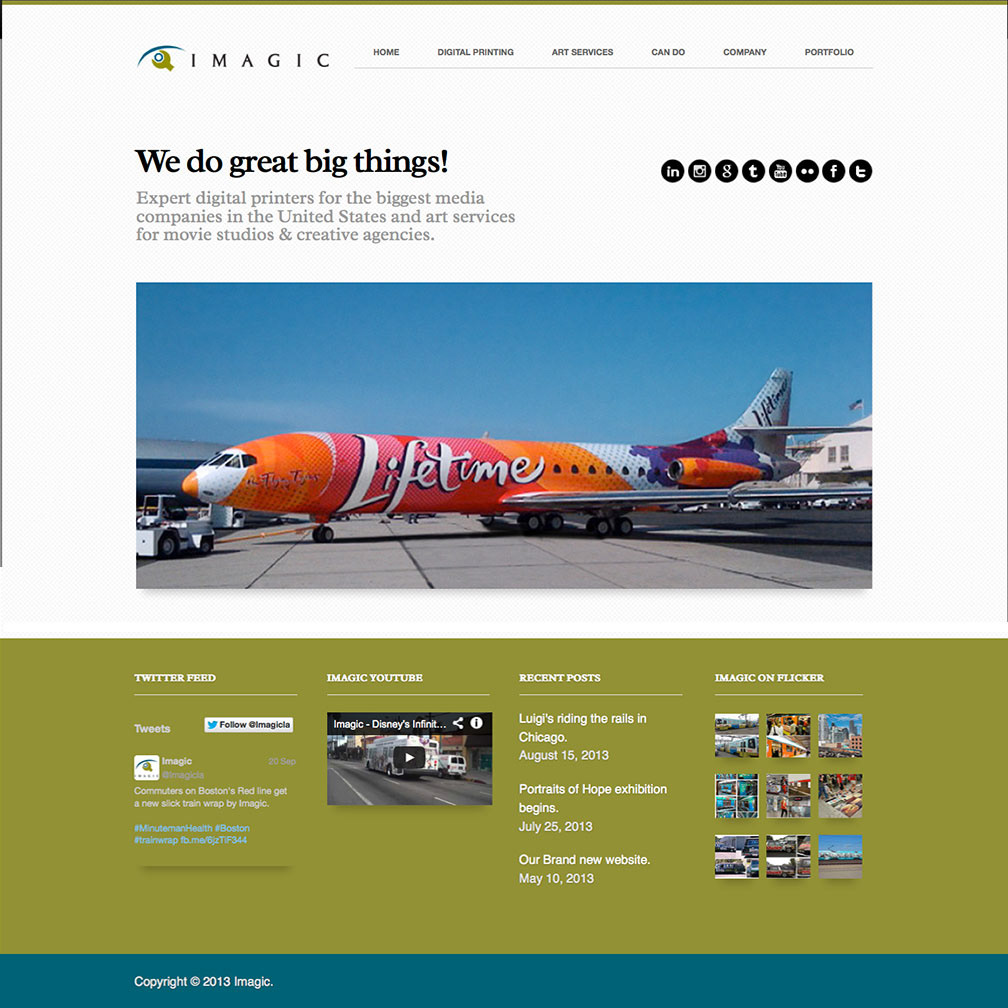 Imagic - Website and Digital Marketing
Imagic, a west coast digital print shop that focus is large format printing. Reaching national brands for Media buyers such as Titan 360, JCDecaux, CBS Outdoors. Although Imagic prints for clients with any size needs. The bulk target are companies that already now the busines of print and getting their attintion through the new website and eight new social media accounts and the emailers, also new.
Knowing that seasond print prfessional would be looking at the websie. The copy could go stratight into the products with out having to explain which type of vinyl would go with a type of surface on a traisit bus or train.
However the website hed to be visualy appeling reguardless of the viewers background. The tagline having a
playfulness to it is backed up by the huge printing projects the require perssion and experiance. Two opposites
to come together for a quick empression of Imagic. That print execcence with projects that erquire detail with color, placement, large format, quality checking and deadline meeting with an approchable, relaxed attitude.
Navagation is two clicks to any information the viewer need and a third click for close ups of an image.
Social media sites have their own posting schedule always keeping surrent and lonked to the website.
Videos: Shooting and editing short vides showing Transit buses or anything the company has printed.
Adding a titles and sound. Around 15 to 30 seconds each.