Down The Highway - Web series Producer
Down the Highway was a TV show exploring music across the United States. The series follows a musician as he takes us cross country on his motorcycle examining the music and the people who make it city to city and coast to coast. I produced 6 episodes and crafted a graphic direction for this music based show, including the logo and website. I drew on my relationships with the artists to set the interviews up. I also provided edit notes, secured locations, and assisted with some second camera operation. Then taking the final cut and I prepped for the web using various compressions. Antony Berrios is the show's director and creator.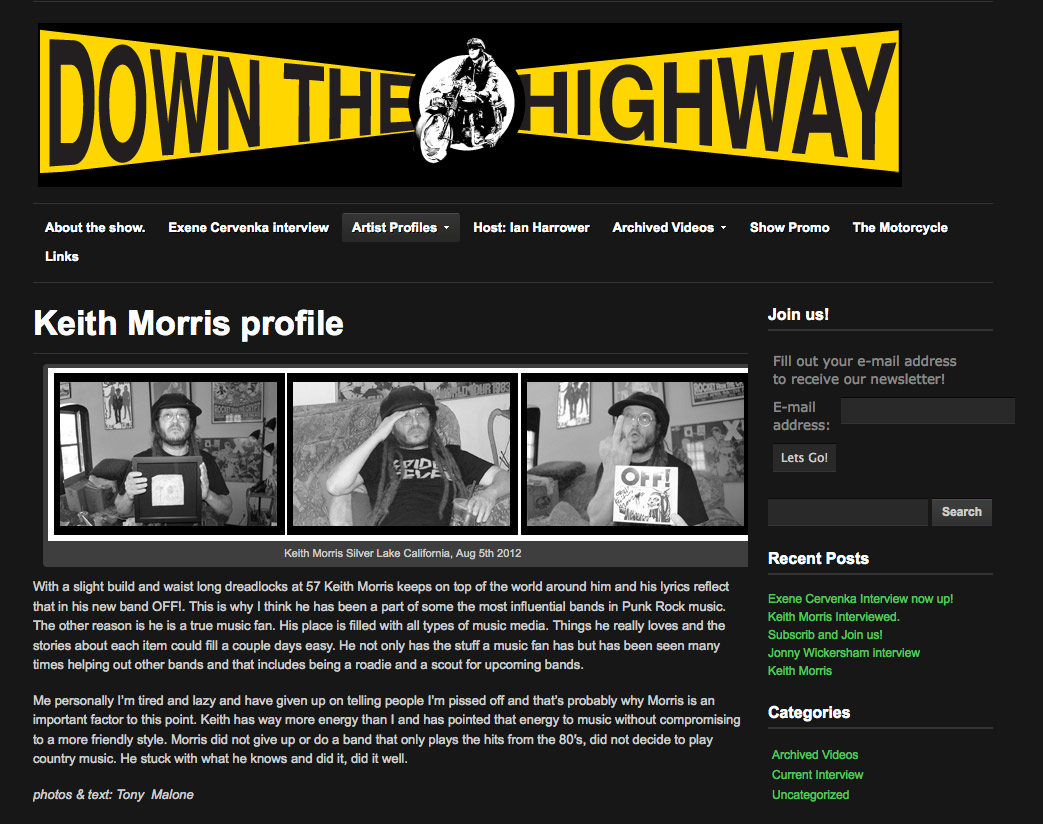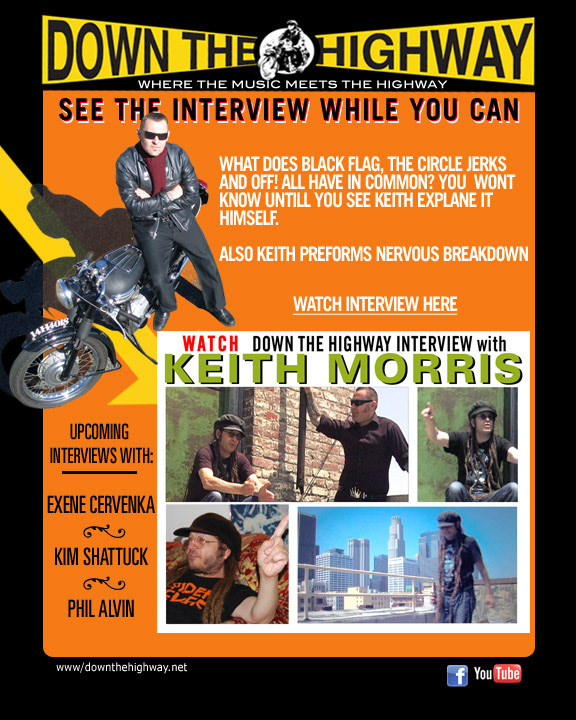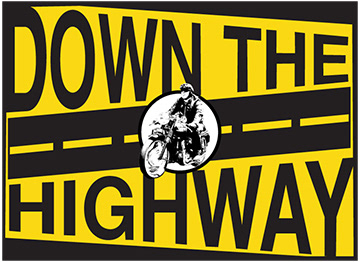 The show needed to be packaged. The most obvious direction was with the motorcyclethe the host rode on. The feel of an America rock & Roll legacy, mixed with Jack Kerouac"s  On the Road and the 1969 NBC show "Then Came Bronson" was what I drew from. Being a liaison with the talent, management companys and overseeing the production was my what I did as a producer for the show.
My graphic contribution were: Logos, design, website, mailers, social media and video compression.